Designed by Space Contract Interiors, we are happy to introduce the new Reception Lobby of our client PKF  FPM.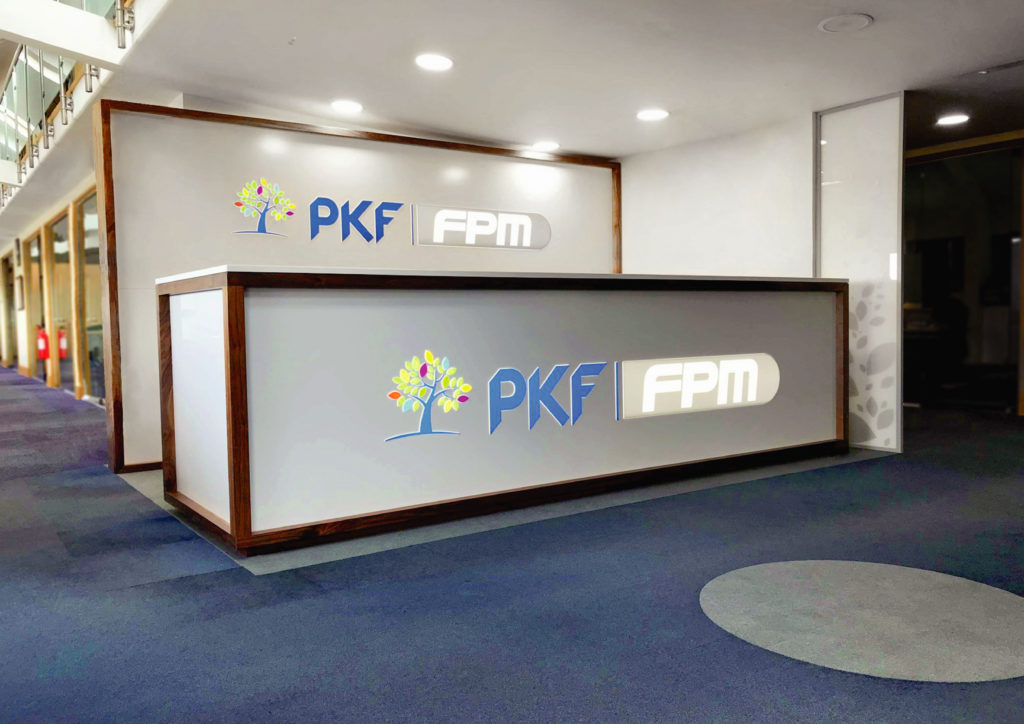 PKF who is of the 12 global networks of accounting firms that specialise in accounts, audit compliance, tax planning, cross border business, tax advice among many other specialized areas came to us to redesign their lobby to reflect the professional and modern business ethos that they represent.

After a few meetings and exchanging of concept proposals by our design team we were able to come up with a design that was bold and strong yet simple and clean with the highest quality of materials.
The Final design shows a 1100mm tall designer white Corian work top supported by a dark soft touch walnut frame to integrate with the existing colour scheme of the office space. The walnut frame houses custom white aluminium panels with a LED back lit logo of PKF  FPM. A backdrop was installed behind the working desk with the same approach. Both pieces are installed on top of an Elephant Grey patch of carpet to accent from the dark navy carpet in the surrounding area. A custom designed glass fin accompanies the desk to allow more privacy in the offices behind.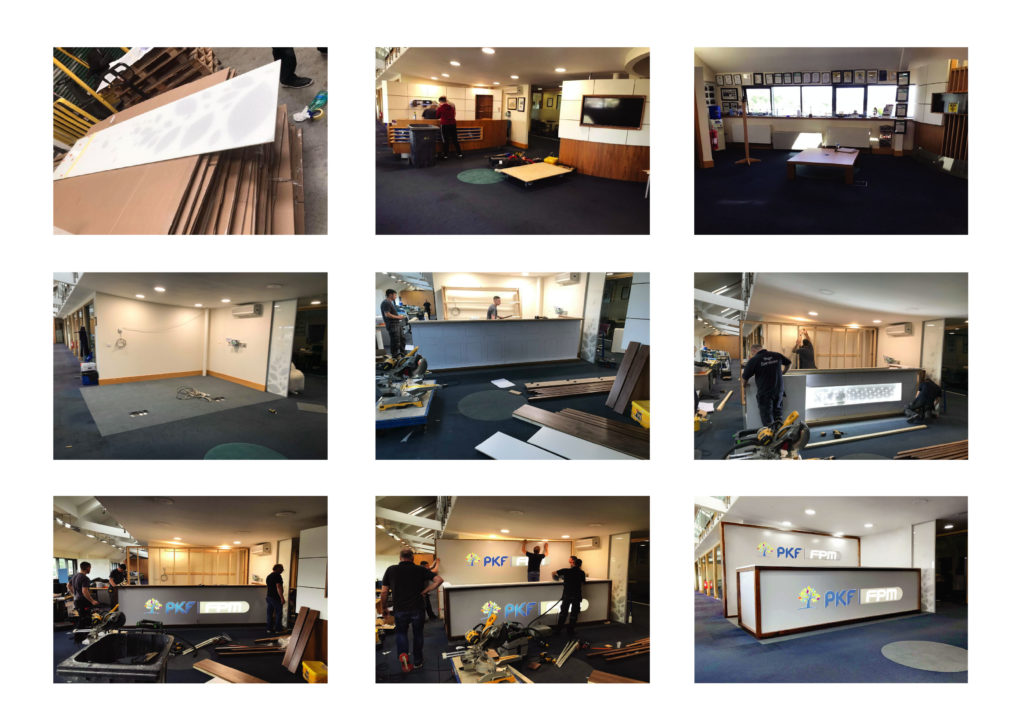 PKF  FPM were very pleased with the result of the project and continue to work with us having signed off on more design proposals for their Newry Office.